Residential Heating & Air Conditioning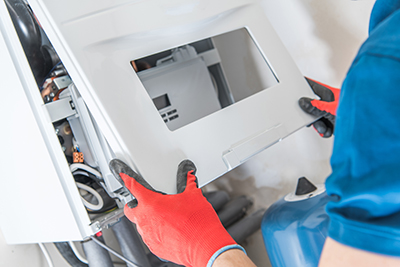 A poorly performing HVAC system can negatively impact your home in multiple ways. For one, you may notice strange smells or sounds. Then, your energy bills are climbing for no apparent reason. Third, your health can be impacted by dirt, allergens and other pollutants left behind.
Due to these factors, it's imperative your heating and air conditioning systems are properly maintained from the start. Homeowners in Connecticut can work with M.J. Fahy & Sons to have an entire system installed, replace existing equipment or complete any necessary repairs.
Our expert HVAC technicians can also design custom plumbing, HVAC and fire protection systems for new construction, including:
Load calculations
Equipment selection
DWGS and submittals
Project management
---
Air Conditioning Systems
During summer in Connecticut, homeowners constantly adjust their air conditioning for relief from the latest heatwave. If you start to notice inconsistent cooling patterns or strange noises, address the issue before it becomes a bigger problem.
Our skilled team has over 130 years of experience performing cost-efficient jobs in a timely matter, with the highest-quality materials available.
Clean out dirt, dust and other buildup
Perform complete safety checks
Assist with annual maintenance
Identify and troubleshoot programs
Adjust and test equipment
Whether your Connecticut home has central air or a boiler, dependable HVAC service is key to their functionality, keeping your spaces at the ideal temperature and ensuring your systems continue to be cost efficient.
Home Heating Systems
Living in New England, it's essential for homeowners to have a functioning, cost-effective heating system to keep the house warm. One of the best ways to keep your system running efficiently is to have it serviced at least once per year. If any issues are uncovered, they can be addressed before repair becomes too costly or the system breaks down.
Since 1890, our experienced and knowledgeable team has built a strong reputation for performing cost-efficient jobs in a timely matter, with the highest-quality materials available. Have us install or repair:
Boilers, including oil-fired, gas, and propane models.
Furnaces, including oil, natural gas, and propane systems.
Heat pumps and geothermal heat pumps
Ductless and mini split systems
Exhaust and attic fans
Humidifiers and dehumidifiers