Commercial Process Piping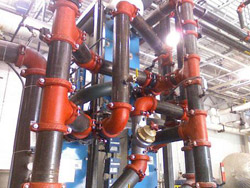 Is compressed air your manufacturing facility's main power source? Be sure to make regularly scheduled inspections part of your maintenance plan.
Let the professionals at M.J. Fahy carry it out. Count on us to:
Renovate existing compressed air piping systems.
Handle systems for compressed air, chilled water, tower waste, and acid waste.
Equip your facility for increased air capacity, and create a more efficient production process for your company.
Fabricate and install all piping.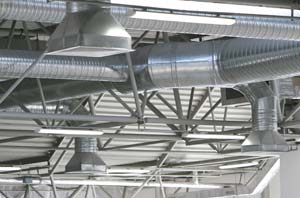 We apply ASME- and NBIC-compliant procedures every time we repair or install piping for:
Water reuse
Hydraulic use
High-pressure extruder systems
Filtration
Material transfer
Utilities
Vacuum systems and pneumatic controls
Whether you need full installation or repairs to your existing system, you can expect quality when working with our team. For scheduling an appointment, contact our Connecticut location.