Residential Fire Protection Services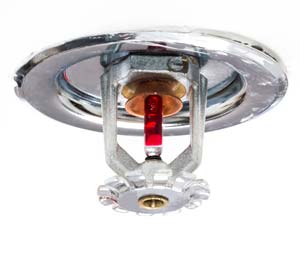 For those emergencies, you require a fire system that operates dependably. Because you can't take that risk in your home, it's recommended to have a professional install, examine, and repair your sprinklers and other crucial components.
To prepare, have the experts at M.J. Fahy look at your home's fire protection system. Our team:
Services, repairs, and installs 13D and 13R residential sprinkler systems.
Tests and maintains 13D and 13R systems.
Designs fire protection systems for new construction, including equipment selection, DWGS and submittals, and project management.
Installs and designs residential sprinkler systems.
Understands and meets residential system and code requirements.
Handles a range of sprinkler systems, including wet and dry, pre-action, deluge, anti-freeze, and fire pumps.
No homeowner wants to deal with a fire, but having reliable sprinklers in that instance becomes the difference between saving your space and experiencing excessive damage. For installing, checking, or repairing your system, give our Connecticut location a call.