How Leaves Can Clog Your HVAC System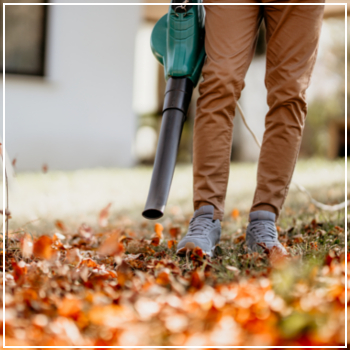 Fall is a transitional period for your HVAC system. Occasionally, you may use the air conditioner when temperatures creep into the 70s yet, as the season progresses, you turn on the furnace as conditions grow colder.
During this time, leaves begin to change color and eventually fall from the trees. As a homeowner in New England, this means repeatedly raking the leaves on your property.
Even those who are diligent with outdoor maintenance may be surprised to find leaves clogging their HVAC system, including the A/C unit and furnace.
When this happens, learn what you can do.
Compressor Unit
When the wind blows, leaves go scattering throughout your property. They may end up in the grass to be raked up or can blow inside the HVAC system's compressor unit. Checking the unit is the only way to know leaves have created a clog. Otherwise, this issue is only discovered when the system overheats.
The compressor serves two purposes. It helps remove hot air from your home's interior, forcing it outside. It also allows refrigerant, a cooling liquid, to circulate through the air conditioning system. Small openings cover the condenser coil, allowing air to pass through. When debris, including rotting leaves and dirt cover these openings, heat cannot flow freely from the system.
A backup can result, which keeps heat in the air conditioning system to recirculate. With time, the compressor system may overheat and ultimately stop working.
As this occurs, the leaf pieces trapped in the openings prevent refrigerant from circulating and can attract bacteria and mold, which then move throughout the ducts and compromise indoor air quality.
Furnace Pipes
Furnaces have intake and exhaust pipes, with openings situated on your home's exterior. As you walk around, you'll notice two PVC pipes on one side of your house. The intake pipe brings air from the outside to be heated and the exhaust pipe ejects gas from the ignition process, including carbon monoxide.
These pipes serve as a chimney for your furnace. Unfortunately, leaves, dirt and even wildlife can make their way inside and clog the pipes. Screens help keep out small animals but leaves can still drift behind or through them, entering the pipes.
Leaves clogging the furnace pipes create a two-fold effect. Air won't enter the furnace and eventually, it stops working. In turn, you won't be able to heat your home. At the same time, the fumes and gases from combustion remain inside and you risk carbon monoxide poisoning. This risk increases when the furnace's safety mechanism won't deploy – an issue that can result when the system shuts down.
What You Can Do
To avoid leaves clogging and damaging your HVAC system, consider the following preventative steps:
Rake the leaves right when they fall from the trees – don't wait and allow them to blow around your yard. Instead of keeping them in piles, deposit leaves into compost or use a sealed bag.
Regularly check the furnace pipes for leaves.
Schedule professional HVAC cleanings throughout the fall season to remove leaves and dirt from the compressor and furnace pipes.
Avoid planting trees and shrubs near these areas. Make sure plants are at least three feet away.
Place a mesh cover over your compressor. This allows air to escape and prevents leaves and debris from clogging its opening.
Has your furnace shut down or your compressor overheated? Reach out to MJ Fahy & Sons to inspect your HVAC system for leaves and other factors impacting its performance. Contact us today to make an appointment.